Andre Jute turned his Utopia Kranich into an electrified bike. In this six-part photo essay he shows you how he did it, how you can turn your own bike into a pedelec without spending a fortune, for two only hours of your time.

This undramatic battery case is the centre of your electric bike installation. It costs more than all the other parts together, and is likely to give more trouble if you don't choose carefully.
1: ELECTRIC MOTOR CHOICES FOR A PEDELEC

Building an Electric Bike 2:
CHOOSING YOUR KIT, AND ITS SUPPLIER
By Andre Jute
Most kits are born equal. Only the prices differ.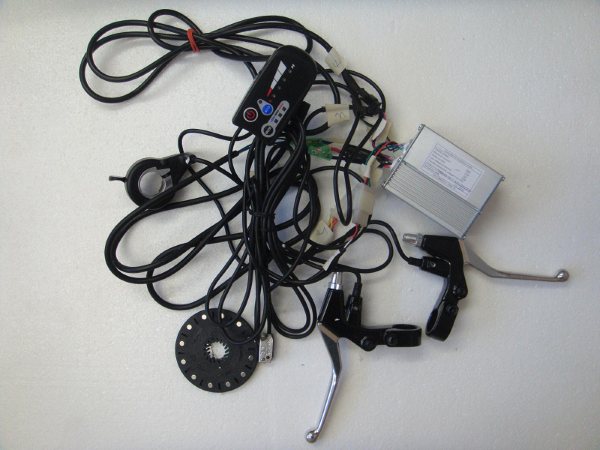 If you're mechanically minded, it is possible to buy a motor and have it built into a wheel, and to buy the peripheral controls separately, and then to find a controller to operate it all; for most Europeans and Americans carriage from the Far East will fatally undermine this scheme. Most people buy a kit of a motor built into a wheel, with a complete set of motor controller and peripheral controls.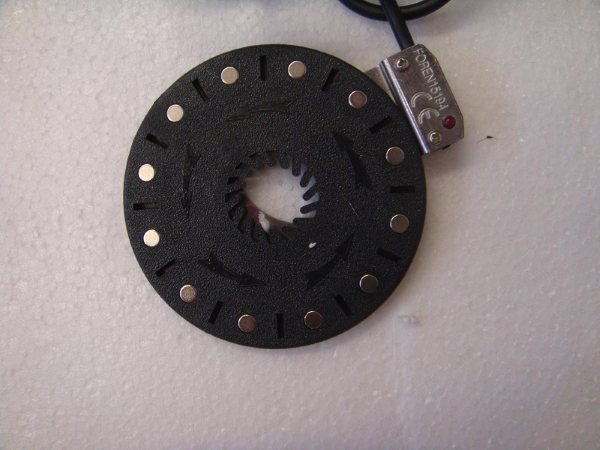 In theory, you have to fit the pedelec control to make your bike a pedelec, but it is a useless control, providing less power as you pedal slower, exactly the opposite of what is required.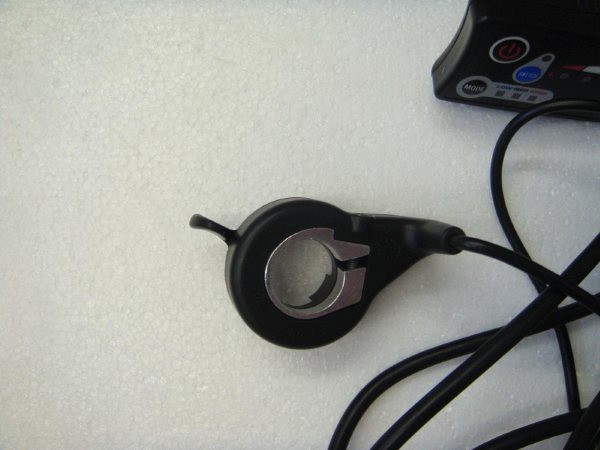 This is a more useful control, operating the motor by a thumb throttle.
This sophisticated device has several functions. It serves as an on/off switch, it switches between thumb throttle and pedelec modes, it allows you to limit speed in three bands when in the pedelec mode, for instance while riding in slow-moving traffic or on a footpath with pedestrians, and it constantly tells you the the battery's instantaneous reserve power on the row of LEDs extending to the right of the blue throttle-selector button.
This is, to my mind, the most desirable packaging for the battery, a water bottle. It is conveniently and easily mounted on and locked to its own stand which attaches to water bottle cage sockets, on the down tube for instance.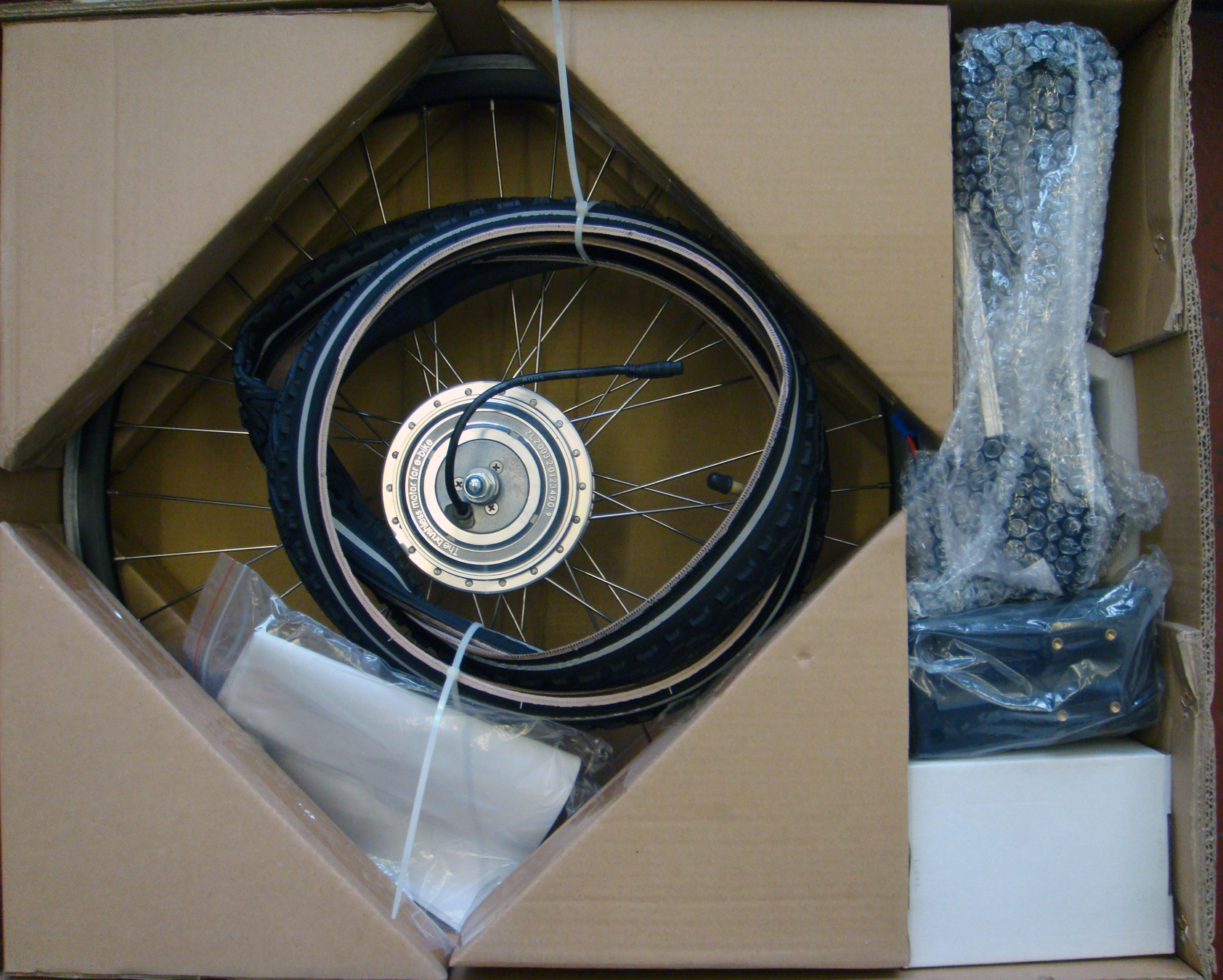 This is the 26in 8FUN kit with the water bottle battery as supplied by 8FUNbikes ( http://www.8funbike.com/store.asp/d=5/c=45 ) for £426. They also have 20in, 26in and 28in kits with rear batteries on racks included in the kit, for slightly lower prices. This was the best value kit I could find. It contains the same components as sold by other vendors for higher prices up to multiples of the 8FUNbikes price. I bought a 28in kit (which normally comes with a rear rack and flat battery to suit) but asked to have the bottle battery and fittings instead, and they made the exchange for me without charge. Good people to deal with.
3: HOW I BUILT MY ELECTRIC BIKE IN A COUPLE OF HOURS
4: FITTING THE BATTERY AND CONTROLS
5: CAR STRENGTH LAMPS FOR 36V ELECTRIC BICYCLES
6:  SETTING UP CAR STRENGTH LIGHTS ON AN ELECTRIC BIKE
Text and original photographs copyright © 2012 Andre Jute