Dakota Franklin's stunning 13 book series
RUTHLESS TO WIN
launched with


LE MANS
An outstanding novel! Cannot recommend Dakota Franklin enough. All her books are fantastic! — Drew Boyd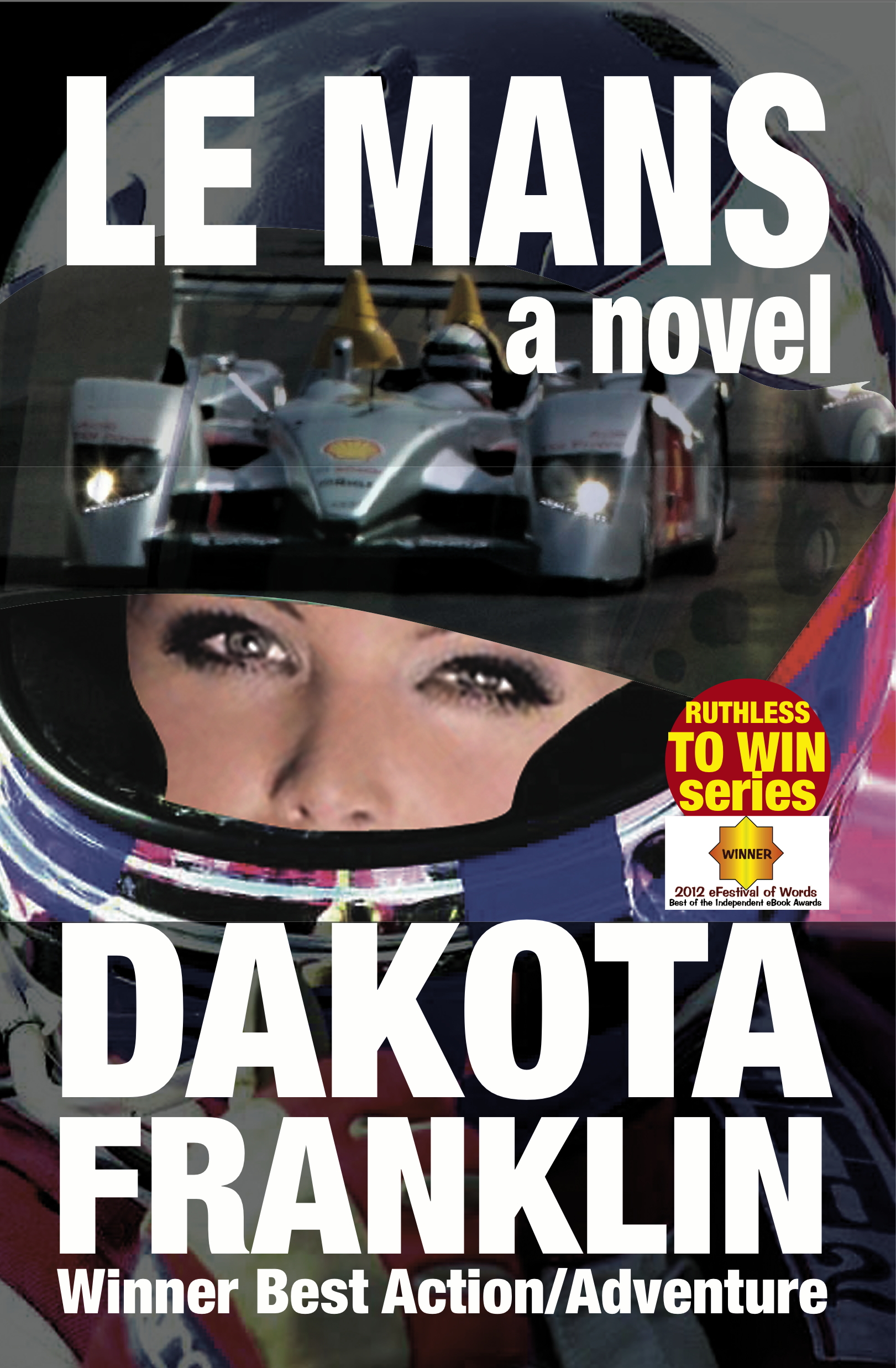 "On the track a racer has no friends"

Mallory, a crashed-out, half-dead, never-has-been auto racer, gets one last chance when triple Le Mans winner Charlie Cartwright hires her as an engineer at Cartwright-Armitage. Now she's on the fast track as an engineer, an executive, a driver — in a winning car! She even has a man she can love.

When ambitious tycoon Fred Minster steals the winning Cartwright-Armitage design, Mallory spearheads the investigation which uncovers a traitor inside Armitage.

Threatened by her investigation, Minster orders Mallory abducted by a Detroit criminal to keep her out of the race. Mallory knows that if she doesn't race at Le Mans, her career is over.

With heart-stopping, realistic race sequences both in the American Le Mans Series (ALMS) and at Le Mans, set against an insider's portrait of the high-tech jet set milieu of amoral predators whose only justification is winning, Le Mans is the key thriller for the new millenium. Here violence is never as much as skin deep, and ambiguous sexuality is merely another facet of power. Le Mans is the first novel launched in Dakota's grand new series RUTHLESS TO WIN.

Excellent Read
By M. Weiss "Gideon Yorke"
5.0 out of 5 stars
" Le Mans was an excellent read - gripping, knowledgeable, and well written.
I can't wait for another book in the series."