CoolMain Press Proudly Announces publication
of the
Fourth Volume Appearing in
Dakota Franlin's Grand Series
RUTHLESS TO WIN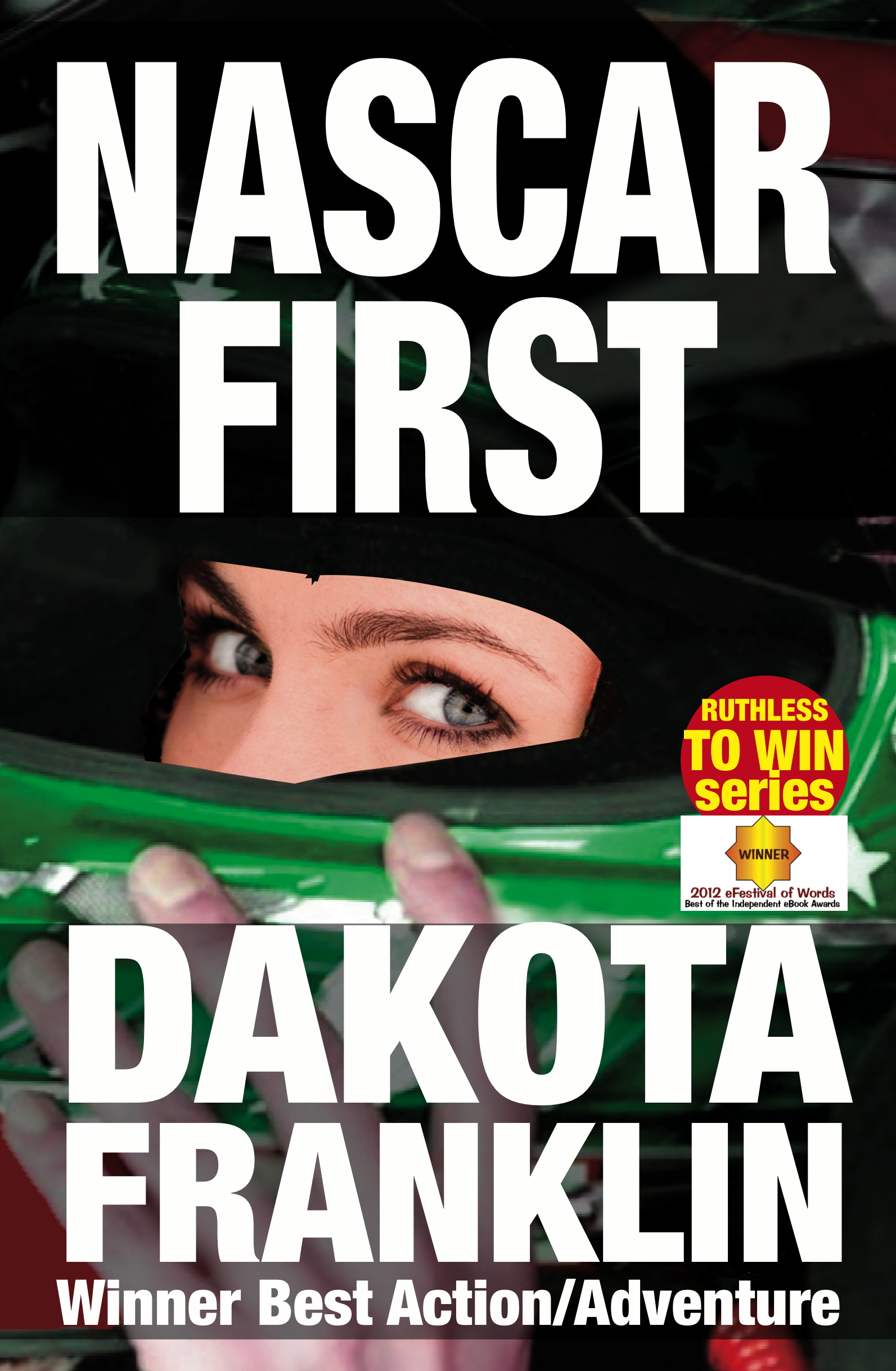 NASCAR FIRST
by Dakota Franklin
"I sniffed the air but the smell of my brother's burned flesh was long gone. I've made my living driving fast cars since before I reached puberty; dying in mangled metal is a thought that after a while numbs itself on its own banality. It no longer bothers me that I am not like other girls."
Flicka Revere is a maximum hard case in the macho pinnacle of stock car racing, NASCAR's premier series, the Sprint Cup, in which NASCAR trumpets its triumph of making daring rednecks rich.
Flicka already has too many NASCAR firsts. Too often first in the line before the blue trailer of the NASCAR bosses to be punished for overly competitive driving and outspoken comments on television, first woman to finish a Sprint Cup race, first woman to finish in the top ten.
Now Flicka's lover has outed her as the first lesbian stock car racer. In a series which reveres "family values" that is one first too many. Flicka's team manager fires her on the spot, live on television.
No one will give a lesbian a ride—except Armitage. Flicka has no faith whatsoever that aristocratic racers like Armitage will succeed in NASCAR, no matter what their successes in grand prix and endurance racing.
But no one else wants Flicka, not even her incestuous, congenitally murderous hillbilly family.
"I don't want to be the first lesbian redneck hillbilly stock car racer killed by her relatives over a rusted Stearns Toy Tonneau. Most people who're not into old cars would think I died over a toy, perhaps a hillbilly teddy bear. My sense of humor doesn't stretch to being an absurd corpse."
Flicka, already a target for being a woman and a lesbian, is legitimized as a victim in the eyes of the good ol' psychopaths by Armitage's open contempt for "NASCAR values".
But Flicka isn't planning on being anyone's victim...
"If I'm to die young, I want it to be a head-on impact to the wall, in which all my internal organs may be squashed to jelly by the deceleration but my corpse will be externally beautiful. That's a small enough vanity, considering my profession."
Even in Dakota Franklin's series RUTHLESS TO WIN, which has already won awards and enthusiastic reviews for fascinating characters, Flicka is a primo character!