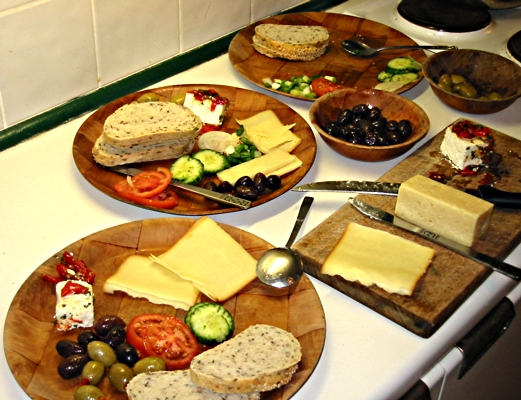 When Roz and I first came to live in Ireland, everything in this photograph that was available outside Dublin was the tomato and the cucumber... God bless immigrants and their tastes.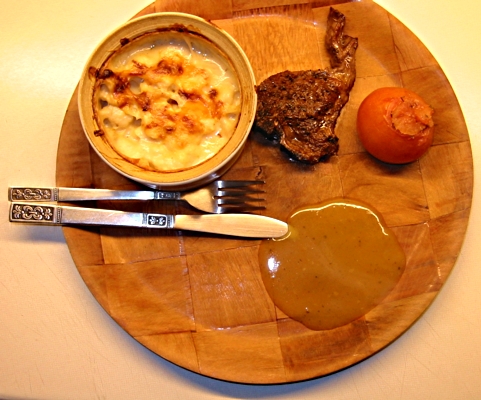 A grilled chop, a grilled tomato, an individual ramiken of cauliflower cheese. It's a rather large plate, so I don't imagine the nouvelle cuisine anorexics will be queeing up to give me their "Three Peas are the World" Interior Decoration for Crockery Award. The really interesting innovation on this plate is the sauce, which is made with stock and marmalade, with the sugar in the marmalade permitted to start burning to add bitterness, the whole then diluted with fresh orange juice to taste.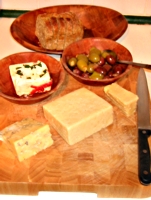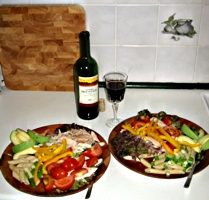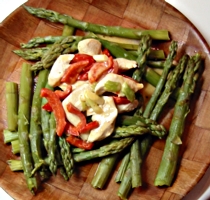 Three virtually instant fresh meals. Protein provided by cheese, in the middle by cold chicken, egg yolk in the mayo, and the avocado, on the right by mayo again and by lobster chunks (it looks like - the truth is, I can't remember).



Don't overlook old-fashioned root vegetables. They taste fabulous grilled, roasted, even fried and they make excellent soups.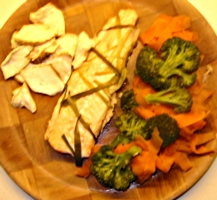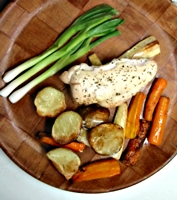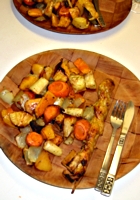 Meat and three veg. On the left sea trout, in the centre chicken and roast root vegetables, on the right chicken on a stick and baked root vegetables rolled in spices. Stricly these last four photos are not of meals I cooked but great meals my wife cooked.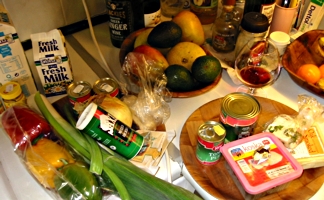 Being a good cook is not rocket science. It consists mainly of practice and putting your mind in gear before you unsheath your knife. The Boy Scout motto will serve: Be prepared.
All text and illustration Copyright © Andre Jute